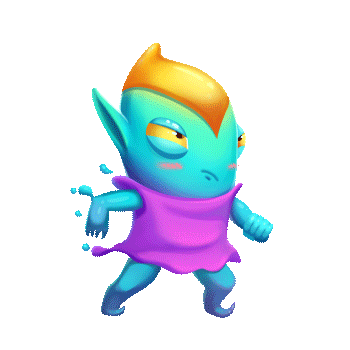 CRAFT. BATTLE. PLAY. EARN.




Just another day in the P2E LitCraft Metaverse.
Play games you actually like on Devvio's lightning-fast blockchain. ALL items are craftable and trackable.
Shop the rarest NFTs—get in early and collect the most unique and powerful items for a limited time.
Welcome to LitCraft Nysperience
Nysperience is an open-ended magical universe where anyone can
Play-to-Earn (for free) by:
​​
Battling competitors,

Crafting items and LitPets,

Playing popular game genres, or

Starting virtual businesses.
​
Somewhere between Minecraft, Pokémon, and Candy Crush, LitCraft is a game that rewards users with real-world value for playing the game. ​Our proprietary blockchain records assets in the game as NFTs that can be bought and sold: LitPets, artifacts, land, and more.
What are LitPets?
LitPets are magical creatures that inhabit the world of Nysperience.
​
There are 236 unique species of LitPets

LitPets make your businesses more profitable and your battles more competitive (both of which increase your earning potential)

LitPets are NFTs that are created on-chain using a genetic algorithm smart contract

Spending more Heptals (our in-game currency) to create a LitPet can significantly increase its chance of being high-powered

The first NFTs for the expansive LitCraft Universe are available now. These ultra-rare items are only available for a limited time.
What are Heptones?
Heptones are ancient battles of the Lit where mages and their pets battle to test their power.
​
Heptals (the in-game currency) are earned whether you win or lose, but earnings increase with victories

Players assemble a deck comprised of 7 LitPets tailored to a variety of strategies

A Starter Deck can be used to battle; Starter Deck LitPets cannot be traded or sold

Every LitPet has its own unique abilities and powers—meaning no two LitPet squads will be the same.
What's the LitCraft Economy?
Anyone can start creating businesses and making money (with no upfront costs).​
​
Heptals, the in-game currency, will be distributed through Play-to-Earn activities (PvP or virtual businesses) and will not be sold on an ongoing basis

For the first time, earn real-world value playing the casual games you already love

Experience a compelling mix of rich and deep lore, dozens of types of gameplay, and a robust ecosystem and economy—all in one package

Own thousands of items, all with unique value, from LitPets to land, crafted items to artifacts.